Priority access

Get always-on priority access to voice, data and text. This means you will have priority over commercial traffic on the network.

Sensitive data is protected

A dedicated Security Operations Center monitors the network 24x7 for physical and cyber threats and the physically-separate FirstNet core has available end-to-end encryption. 

Temporary service solutions for expanded coverage when disaster strikes

150+ dedicated deployables can help keep you connected while you support first responders and restore power grids/water supplies.

LMR to LTE interoperability

Your FirstNet PTT users can communicate seamlessly with users on your LMR network. This will help improve productivity, free up LMR capacity and extend your operational reach at a lower cost.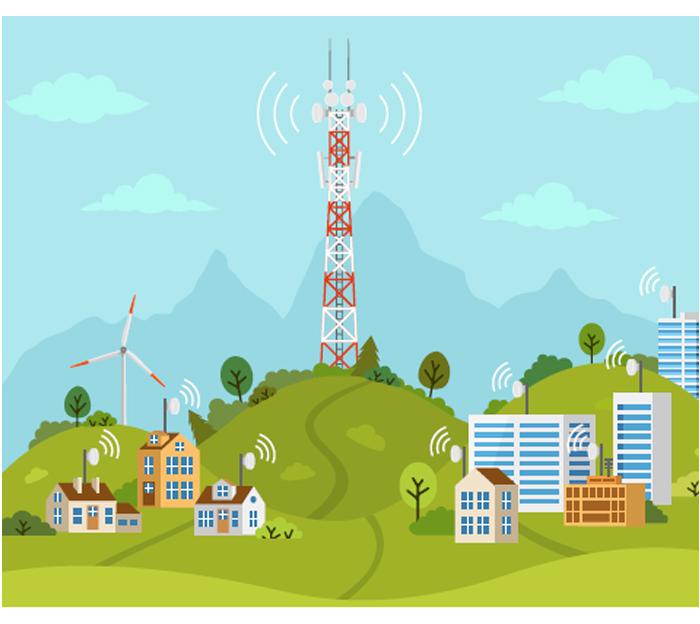 Three reasons why your transportation business needs to be on America's public safety network
Whether you have a fleet of freight trucks, or snowplows, FirstNet can help improve communication, vehicle safety, and efficiency.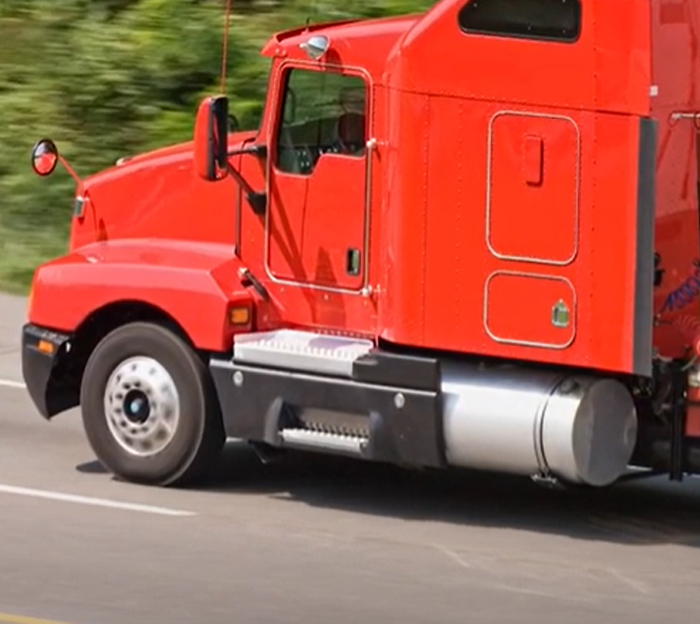 How transportation supports first responders
Public and private transportation plays a vital role in assisting in emergency response and public safety, so it's important that you stay connected. FirstNet also offers the latest in fleet monitoring, IoT, and LMR (Land mobile radio) interoperability.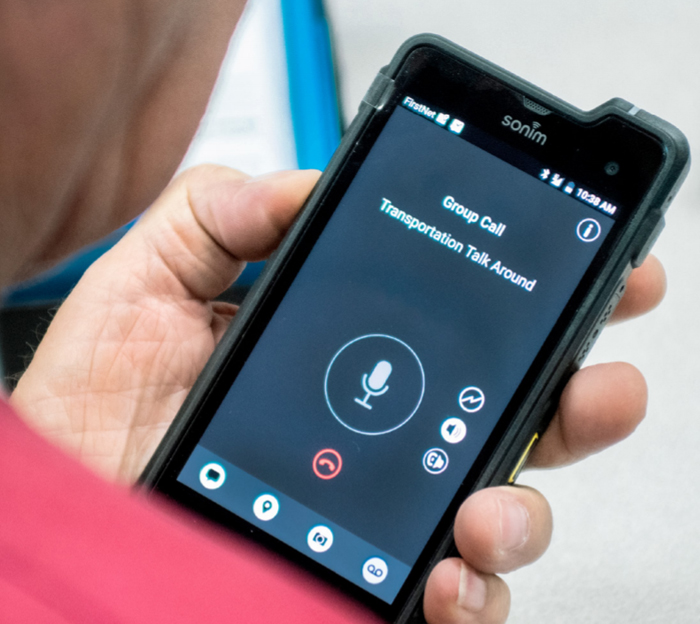 FLEET COMMUNICATION
Take your communication to the next level

FirstNet Push-to-Talk Land Mobile Radio (LMR) Interoperability allows team members using two-way radios and the FirstNet Push-to-Talk (PTT) service to talk to one another, simply and reliably.
"If we have another situation like Hurricane Harvey, and the public cellular systems go down, we need reliable communication so we can assist fire and police in clearing roads of vehicles, cleaning up debris and moving trees.  Our towing professionals need to be able to help first responders during emergency situations, and FirstNet provides us with communications and connectivity that we need as  art of the emergency response team."


Justin Watson,
Apollo Towing, Corpus Christi, TX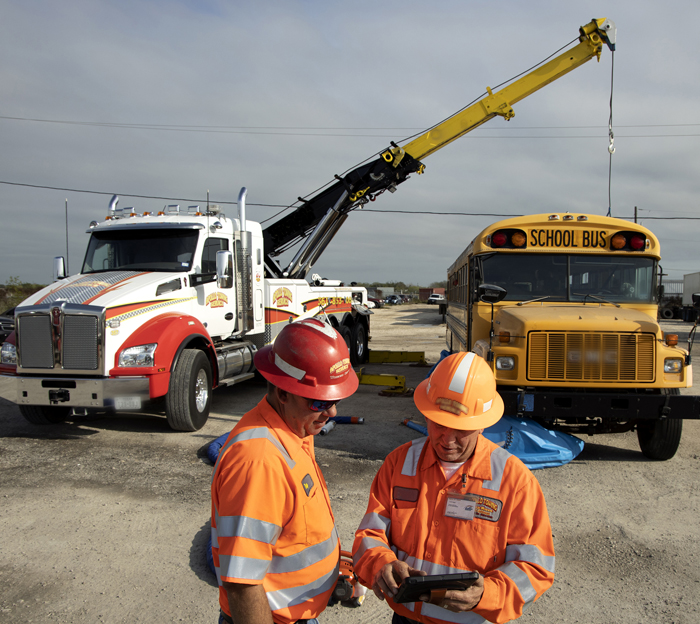 Connecting towing and first responders
Apollo Towing Service in Corpus Christi, Texas, needed more reliable communications with the local and regional first responders it supports. See how FirstNet has helped Apollo support public safety and serve the community. 
FirstNet was built for public safety 
FirstNet is the nation's first communications ecosystem designed to give first responders and those who support them reliable, highly secure connectivity during everyday emergencies and in disasters.

The technology you need

FirstNet can help your facility enhance security, optimize your processes by gaining insights with IoT devices that can help you solve complex challenges in near-real time- with potentially life-saving results.
Preparation and support

FirstNet has a variety of applications and tools to help your organization be ready, support emergency staff, and stay in constant contact with your teams out in the field – because every one of you have an important role to play.
Government
accountability

FirstNet builder AT&T was contracted to build this network for you and is held accountable to high standards of service, including coverage buildout and network reliability.

Cybersecurity

FirstNet helps you maintain the security of your critical infrastructure and communications with a multi-layered defense that includes geographical redundancy and a U.S. based security operations center that monitors your data 24/7.

Frequently Asked Questions (FAQ)
What is FirstNet?
FirstNet is the nationwide public safety communications platform, services, and solutions dedicated to First Responders and those who support them. We are accountable for keeping your lines of communication open with dedicated mission critical solutions.
Is FirstNet only available to first responders?
No. FirstNet is also available to those who are critical to supporting an emergency response – including utility companies that support first responders, clearing downed power lines and managing gas leaks to keep our communities safe.
How does FirstNet work?
FirstNet uses all AT&T LTE spectrum bands and a special lane of connectivity called Band14 – nationwide, high-quality spectrum specifically set aside for FirstNet. During an emergency, this band can be cleared and locked just for FirstNet subscribers.
Why is FirstNet unique?
FirstNet is the only communications platform specifically designed with and for public safety based on their direct feedback and needs. FirstNet works across agencies, jurisdictions and state lines and has robust tools and features.
What role does AT&T play?
AT&T is the official private partner behind FirstNet. AT&T is working with the First Responder Network Authority (FirstNet Authority) – an independent government agency – to design, build and evolve FirstNet for the next 20+ years.
Who is eligible for FirstNet®?
Do you support first responders? When disaster strikes, are you out there on the front lines helping to repair infrastructure, restoring power, repairing streets, and cleaning up debris? Do you deliver critical supplies? If so, you may qualify for FirstNet.
For existing FirstNet customer service call: 1.800.574.7000

We are here to help. Please fill out the information below to get in touch.
Note: If you are already a customer, please call 800.574.7000 for immediate service.
See how other responders are using FirstNet

Subscribe to the FirstNet Newsletter today!
By clicking Submit, you consent to AT&ampT sending you email about FirstNet services at the address you provide, even if you have previously opted out of receiving AT&ampT marketing emails.
By clicking Submit, you consent to AT&ampT sending you email about FirstNet services at the address you provide, even if you have previously opted out of receiving AT&ampT marketing emails.